For exhibitors
Would you like to become an exhibitor?
The 5th Swiss Medtech Expo from September 12 to 13, 2023, is the place where Europe's third-largest medtech market meets up. Swiss Medtech Expo – a combination of trade fair, symposium and networking – offers you the opportunity to present exciting products and solutions in a versatile way and to come into personal contact with potential customers.
Around 170 exhibitors from Switzerland and abroad will appear at Swiss Medtech Expo – representing the medtech industry's entire value chain. This is where decision-makers in manufacturing companies rub shoulders with leading system and component suppliers, specialist service providers, research facilities and educational institutions.
This is where you'll find all the information you need about your presence at Swiss Medtech Expo
FactsTrade Fair ConceptBenefitsTarget GroupProgramParallel eventsOffersRegistrationDownloadsContact
Facts on 5th Swiss Medtech Expo
September 2023, 12 to 13
Messe Luzern
—
170 exhibitors
from the entire value chain
—
4,000 visitors
from a variety of application areas
—
40 presentations
at the Symposium
—
Exklusive Wine & Cheese Party
to keep your network up to date
—
AM Expo
staged in parallel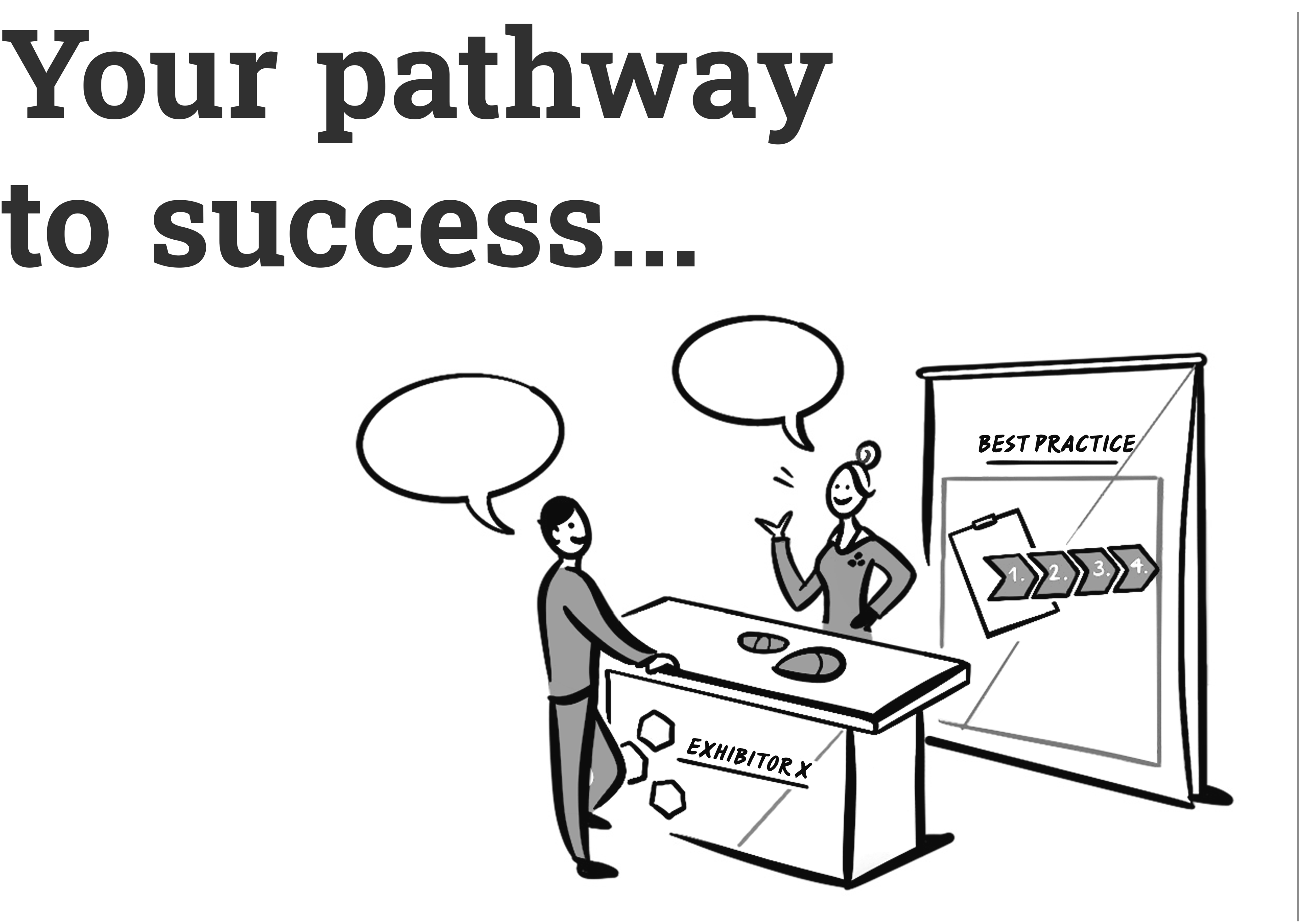 The Trade Fair Concept
To ensure your success as an exhibitor, we turn the spotlight on your company together with your products and services – not only at Swiss Medtech Expo itself, but also on our digital channels.
Share the journey with visitors, all the way from preparing for the trade fair to attending Swiss Medtech Expo, and learn about the analog and digital touchpoints you can use to get them excited about your offering.
Topics of the Swiss Medtech Expo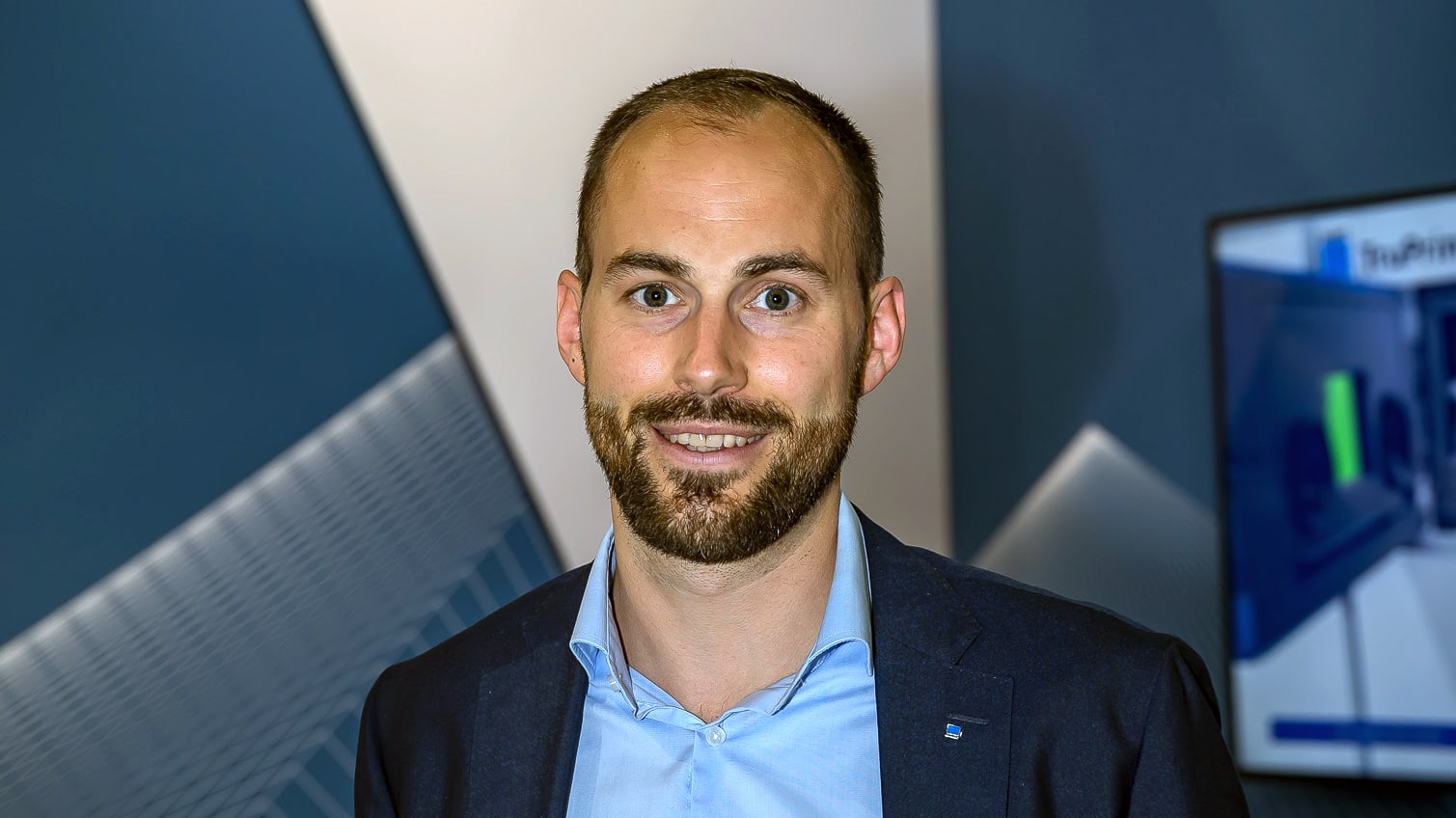 "We appreciate the application-oriented structure of Swiss Medtech Expo and the way the content of the fair itself is harmonized with the online presence and the presentations. We were able to give a presentation at the Symposium about our application, which we also featured in our booth. This combination yielded the greatest benefit for us."
Alexander Teuber
Business Development Manager, TRUMPF Schweiz AG
The Benefits
Through your presence at Swiss Medtech Expo, you benefit from various communication and marketing services so you can convincingly present your products and services, and win new customers.
✔️ Convincing concept
The concept for Swiss Medtech Expo is groundbreaking and inspirational – and it has proven to be an absolute success. The combination of trade fair and digital channels gives you the greatest benefit.
✔️ Varied platform
AYour presence as an exhibitor isn't just limited to your booth. Prior to Swiss Medtech Expo, you will also have a comprehensive presence on the fair's website and on Medtech.plus. What's more, you can present your most exciting products and solutions in person at the Symposium.
✔️ Future customers
Visitors prepare for Swiss Medtech Expo on the fair's website, and they will come to your booth with specific questions – so you'll quickly get talking with new customers.
✔️ Strong industry network
Swiss Medtech Expo is a well-established trade fair. Benefit from efficient networking with the medtech industry and initiate premium contacts.
✔️ Central location
Optimal transportation access to the tourist city of Lucerne in the heart of Switzerland makes Messe Luzern a prime venue for trade fairs and events.
The Target Group
Swiss Medtech Expo is where leading suppliers, research and educational institutes as well as specialised service providers all come together in one place.
The exhibitors present products and services in areas including:
+ Additive manufacturing
+ Electronics and sensor systems
+ Research, development and construction
+ Ceramics, plastics and metal processing
+ Materials and surfaces
+ Machinery and device fabrication
+ Micro- and nanotechnology
+ Robotics and automation
+ Software
+ Packaging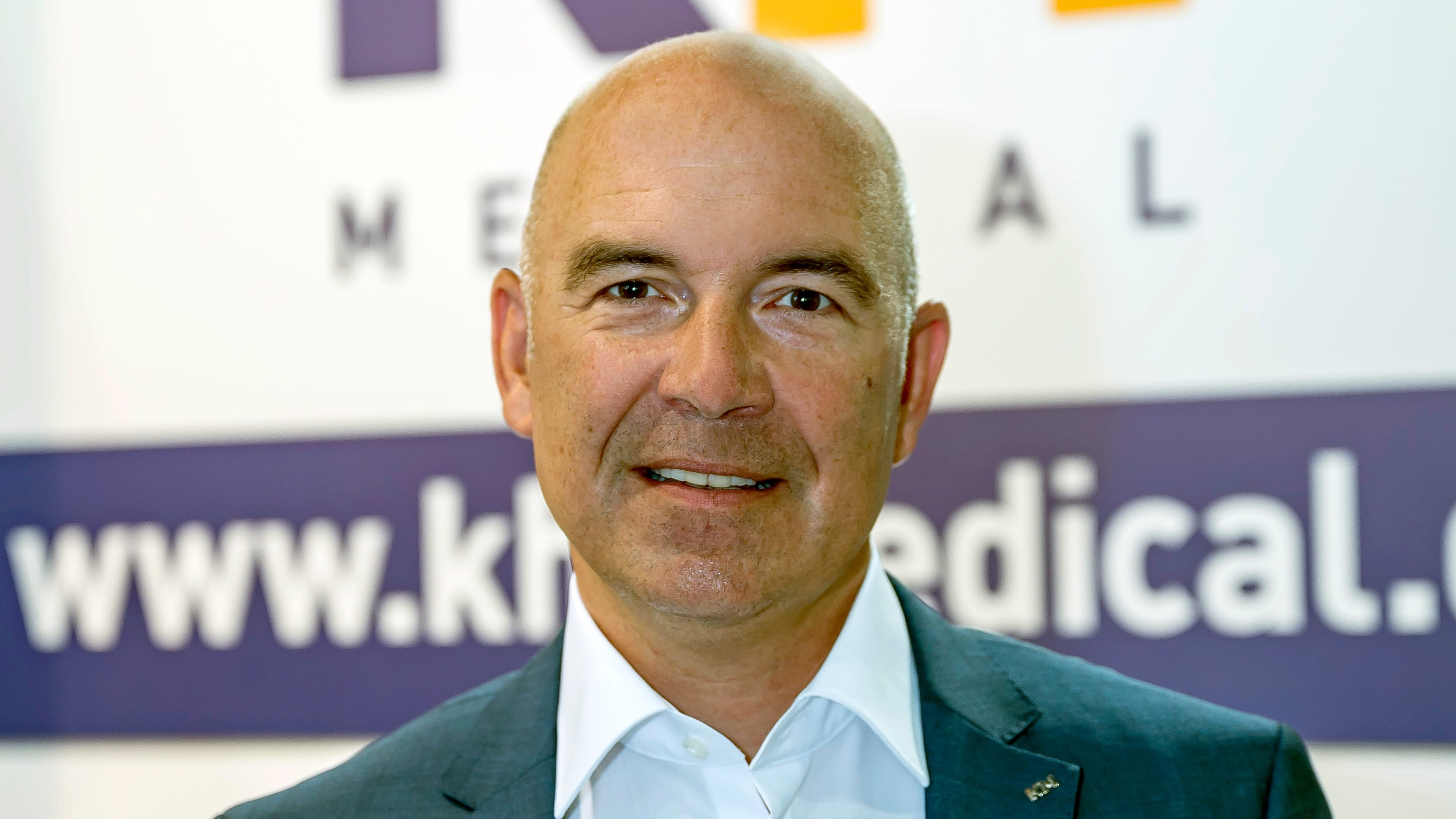 "We see trade fairs as an important way of presenting our company and our technologies to an interested audience. I appreciate Swiss Medtech Expo as the place where the Swiss medtech industry meets up. 'Quality is better than quantity' – that's certainly the motto here. At Swiss Medtech Expo, we're able to hold good discussions with prospective new customers, and that paves the way for new projects."
Philipp Schaller
Technical Sales, Switzerland, KH Medical GmbH
The Program
Swiss Medtech Expo 2023 features a comprehensive program with plenty of scope for sharing expertise and networking. That's because your presence as an exhibitor isn't just limited to your booth: you can also present your most exciting products and solutions in person at the Symposium, and you can take advantage of networking at the Wine & Cheese Party.
Parallel events
At the same time as Swiss Medtech Expo, AM Expo and AMPA will be held at Messe Luzern.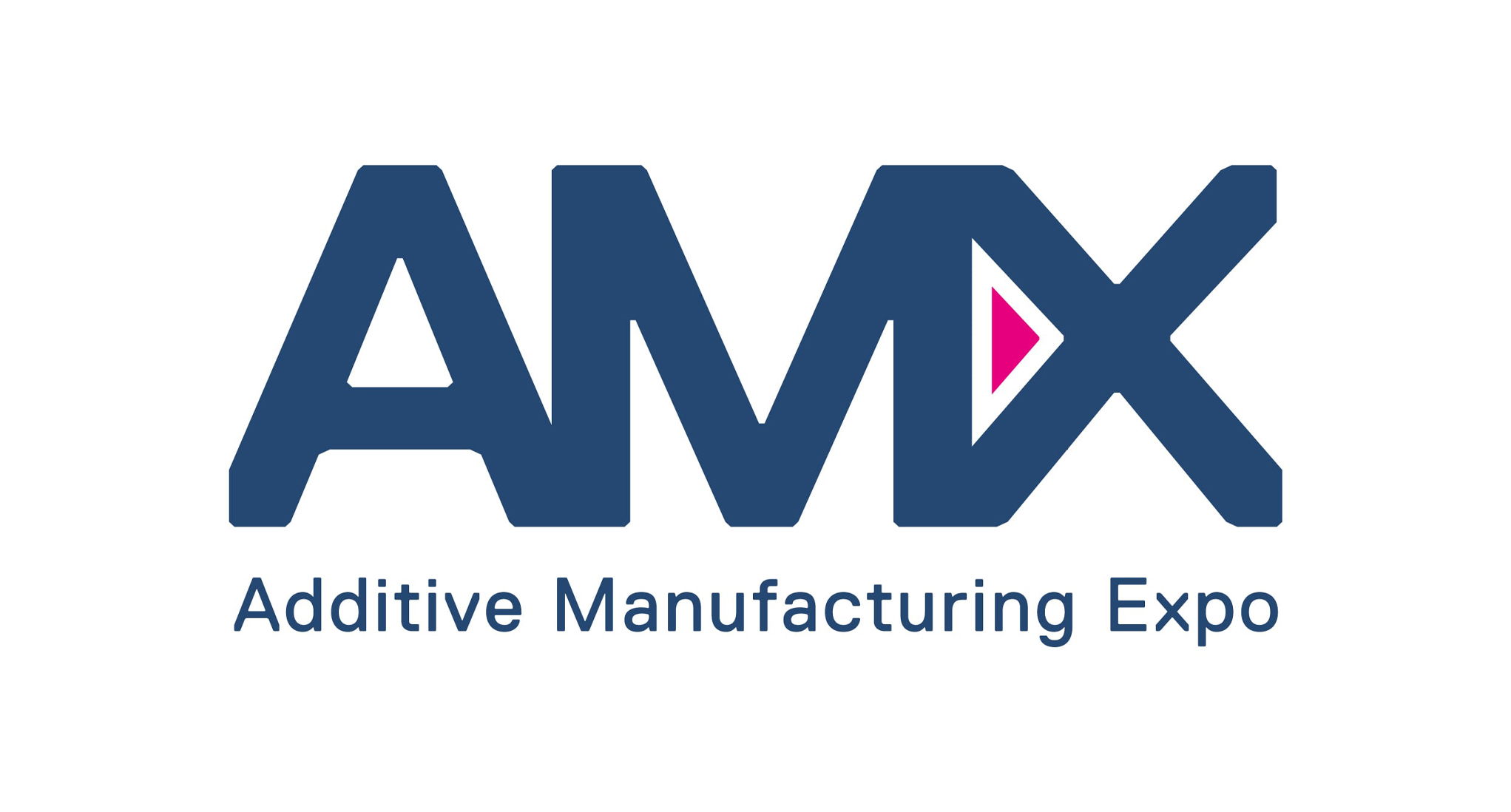 6. AM Expo
AM Expo is the largest meeting place for additive manufacturing.
That means you benefit from an even larger target group because – especially in the medical sector – 3D printing technology is gaining more importance as time goes on.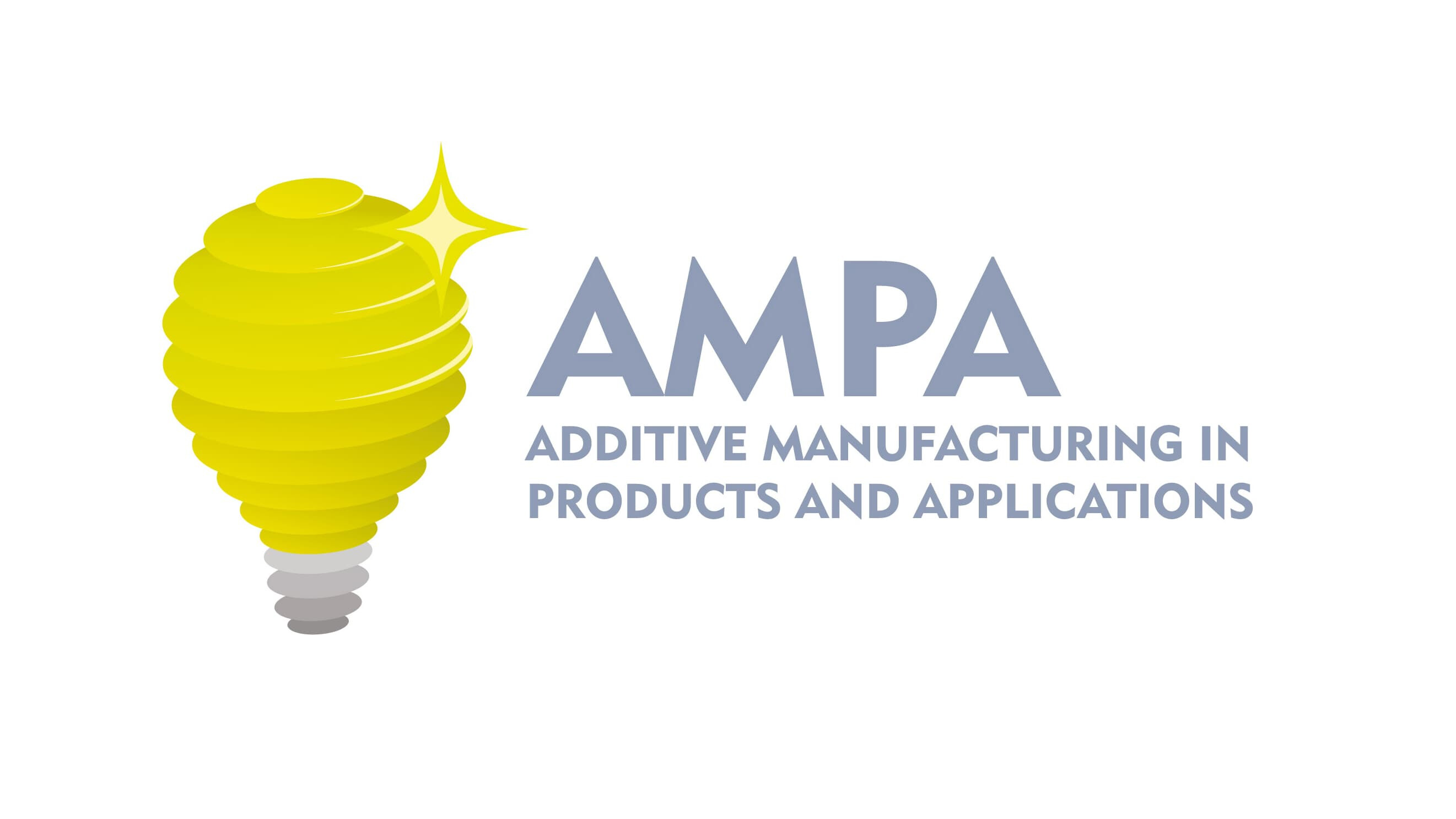 3. AMPA
AMPA is organized by ETH Zürich and held from 12 to 14 September, 2023 in collaboration with the AM Expo.
AMPA is a scientific conference covering all topics necessary to launch and establish an additively manufactured serial product on the market.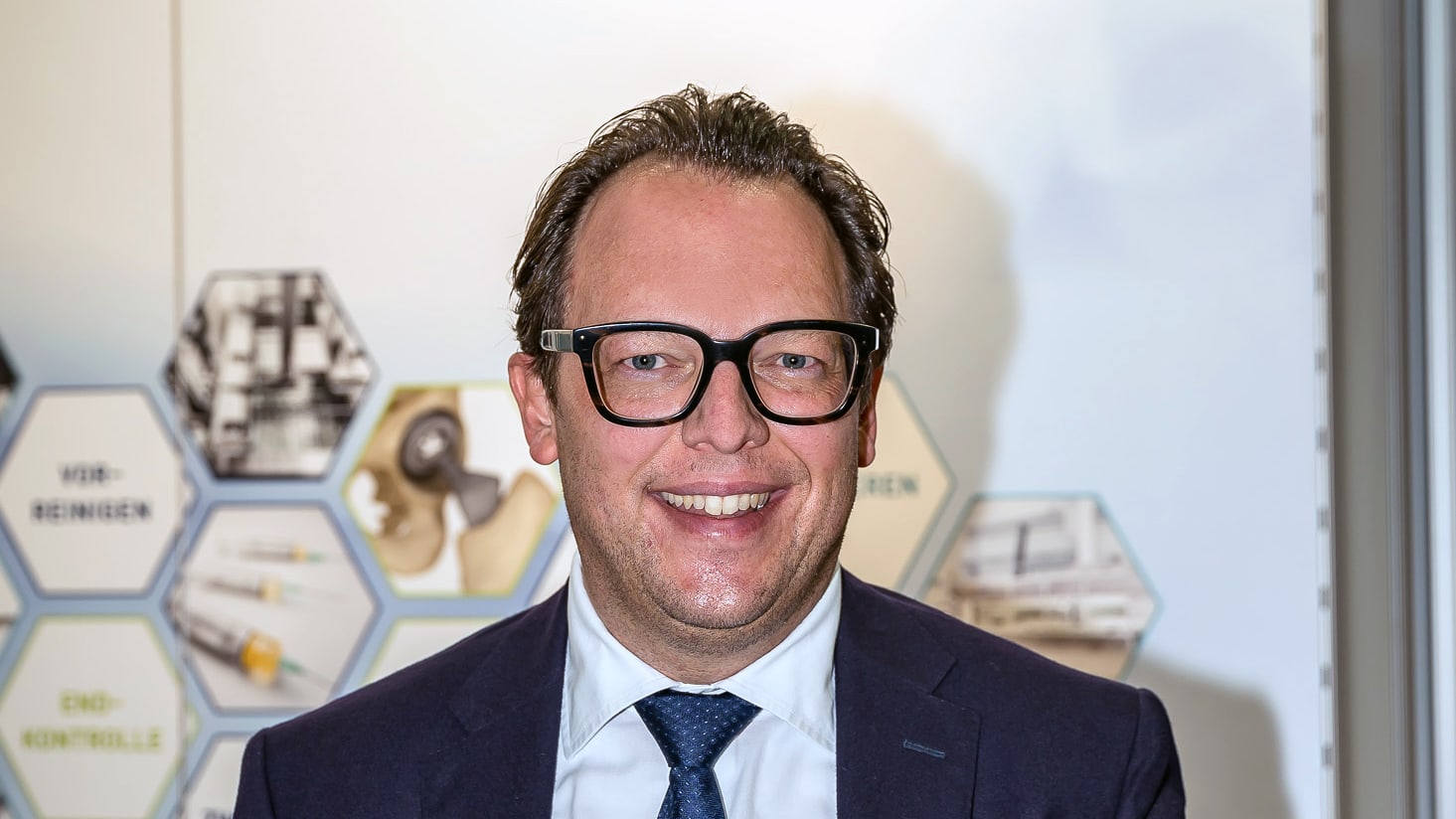 "Swiss Medtech Expo is an excellently organized trade fair where we're able to initiate long-lasting contacts with customers. We also benefit from the comprehensive professional web presence that is part and parcel of Swiss Medtech Expo."
Fabio Cordaro
Global Business Development Manager, SBS Ecoclean Group
What's on Offers
Various options are available for your participation in Swiss Medtech Expo.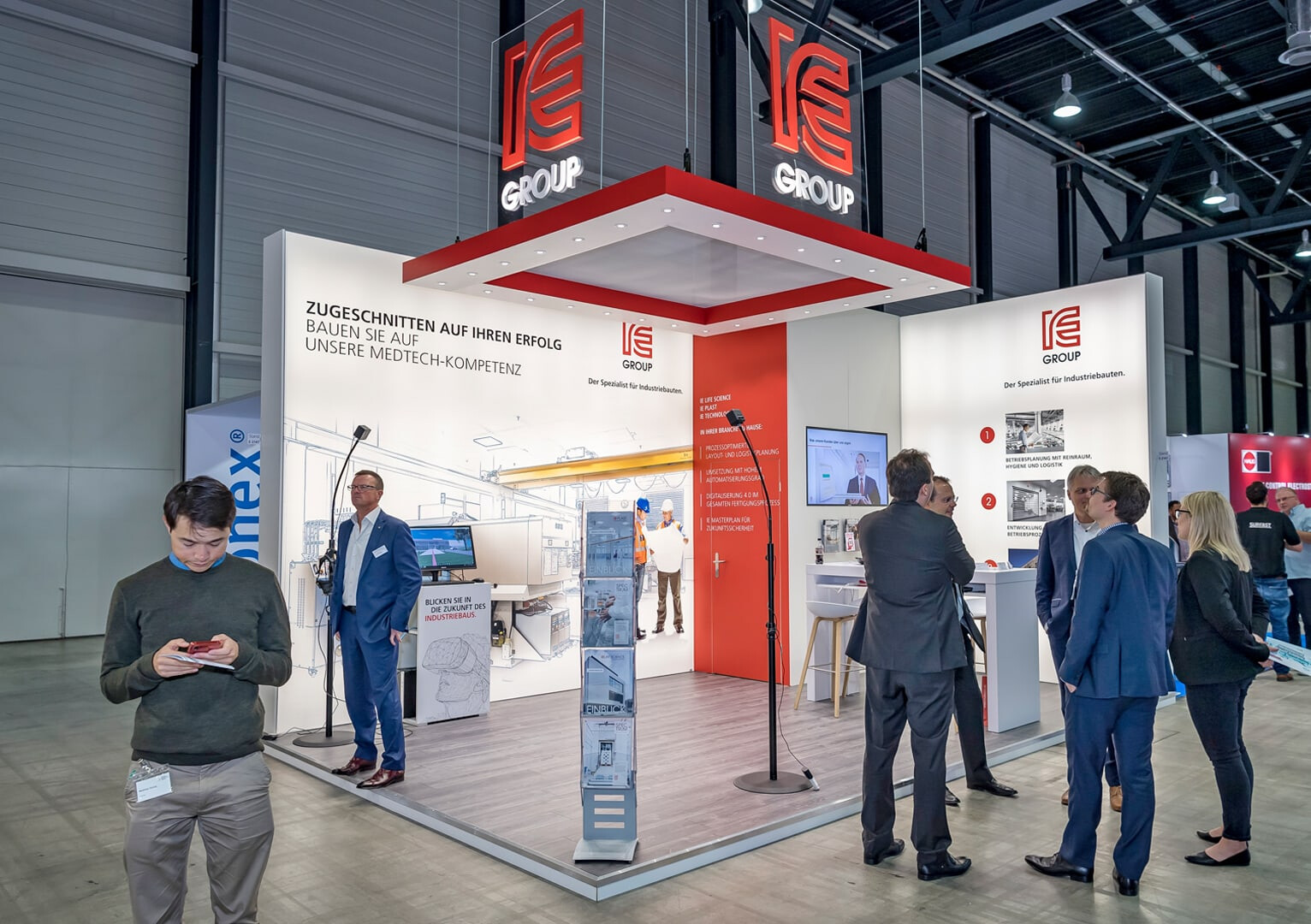 Individual booth
With your own booth
you present yourself entirely in the colors of your company.
Booth area
CHF 240.– per m²
Front surcharges
• Corner booth: +14%
• Head booth: +16%
• Island booth: +18%
Currently, the following individual and modular booths can still be booked:
• 12m² Corner booth
• 24m² Head booth
---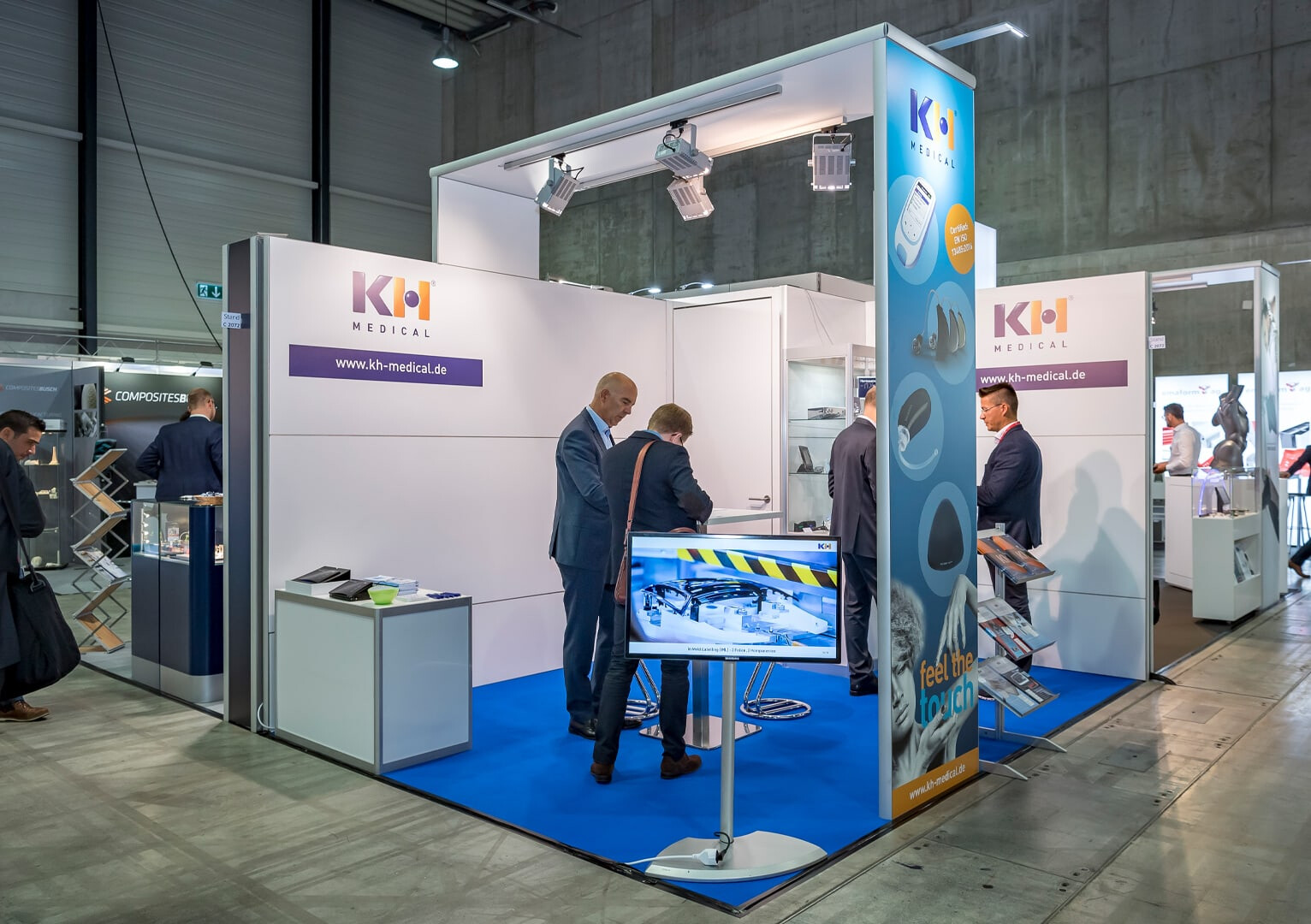 Modular booth
Take the opportunity
to order a fully equipped modular booth with little effort.
Leave the responsibility for the professional stand construction to us.
Modular booth «Concept»
Size: minimum 10 m²
CHF 205.– per m²
Modular booth «Smart»
Size: minimum 12 m²
CHF 260.– per m²
Booth area
from CHF 240.– per m²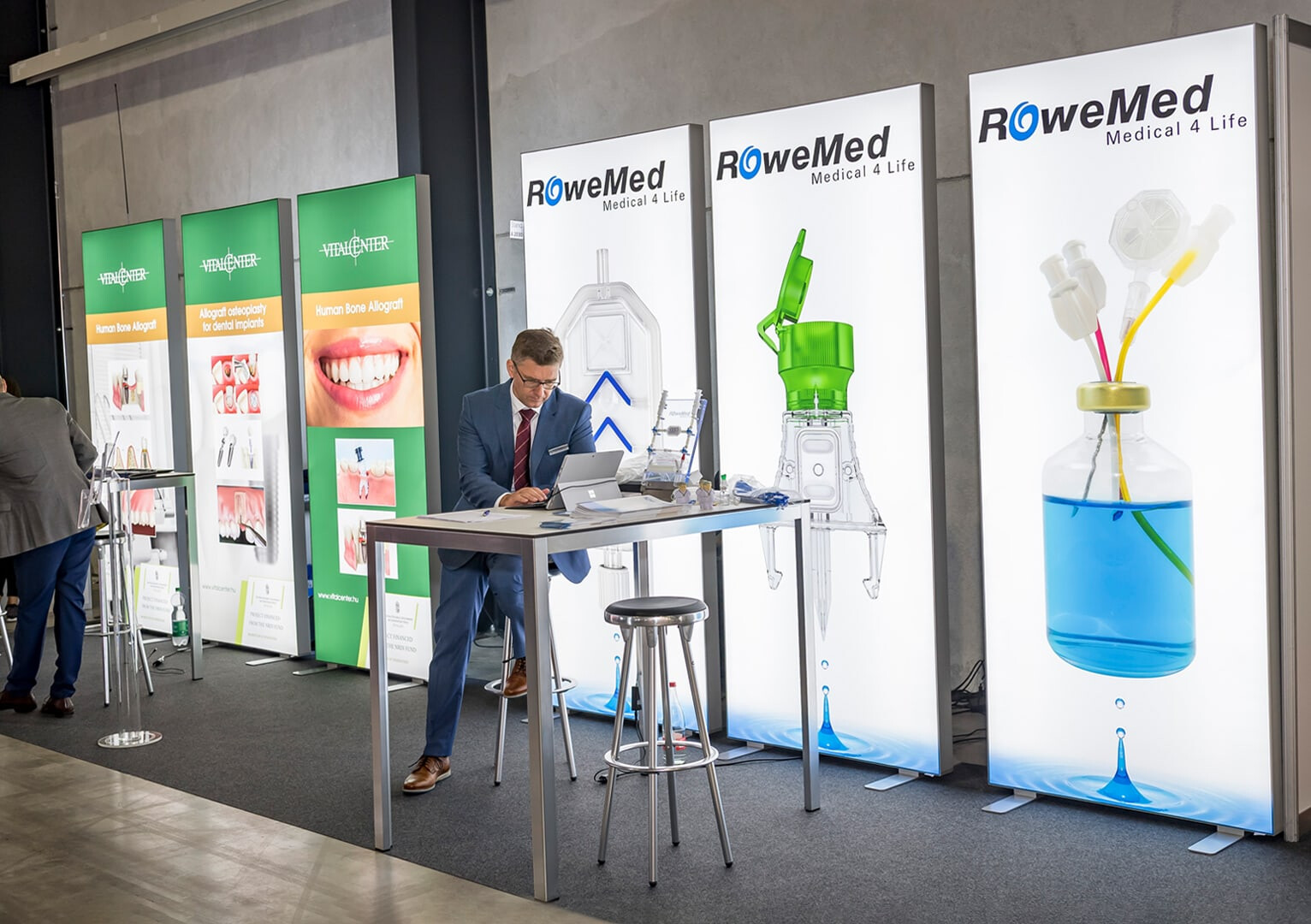 The complete appearance small and fine.

Package deal
Size: 10 m²
CHF 3400.–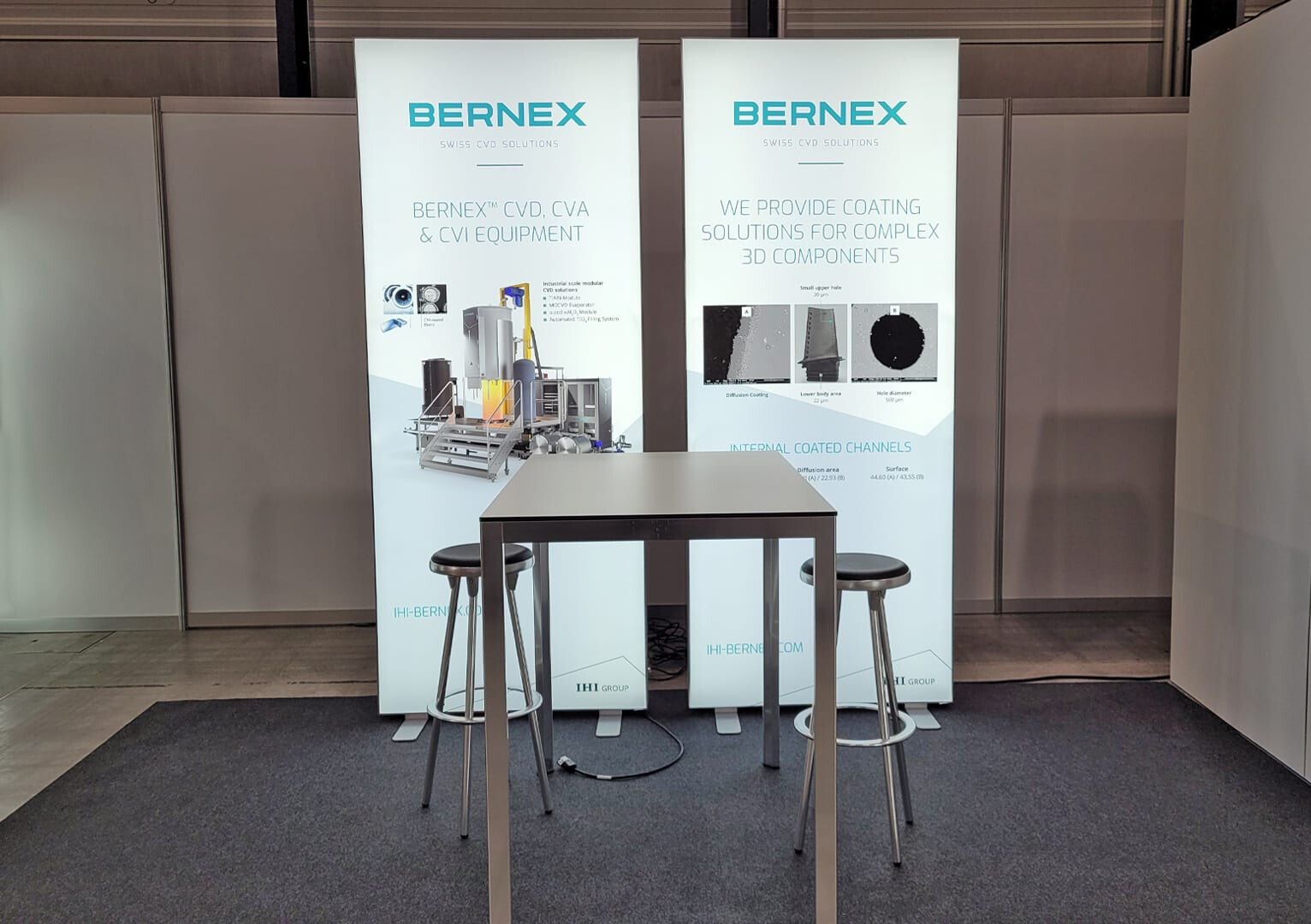 Are you still a young company and did your company foundation take place after January 1, 2018? Then Swiss Medtech Expo is the ideal platform to present your innovative products or services to a broad audience.

Package deal
Size: 8 m²
CHF 2350.–



A shared booth offers you an ideal, attractive opportunity to present your company at Swiss Medtech Expo.
The following shared booths are offered: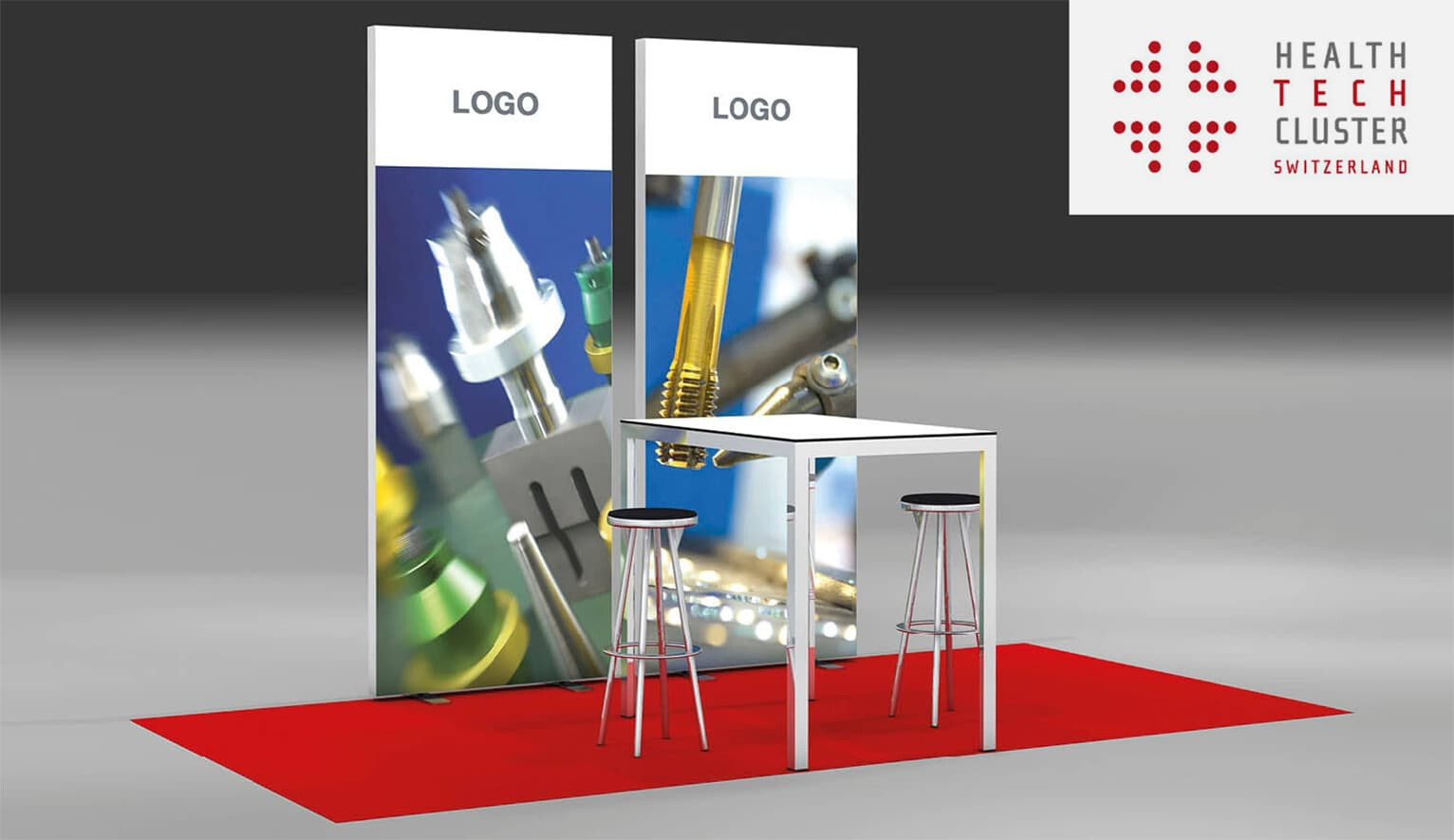 Health Tech Cluster Switzerland
sold out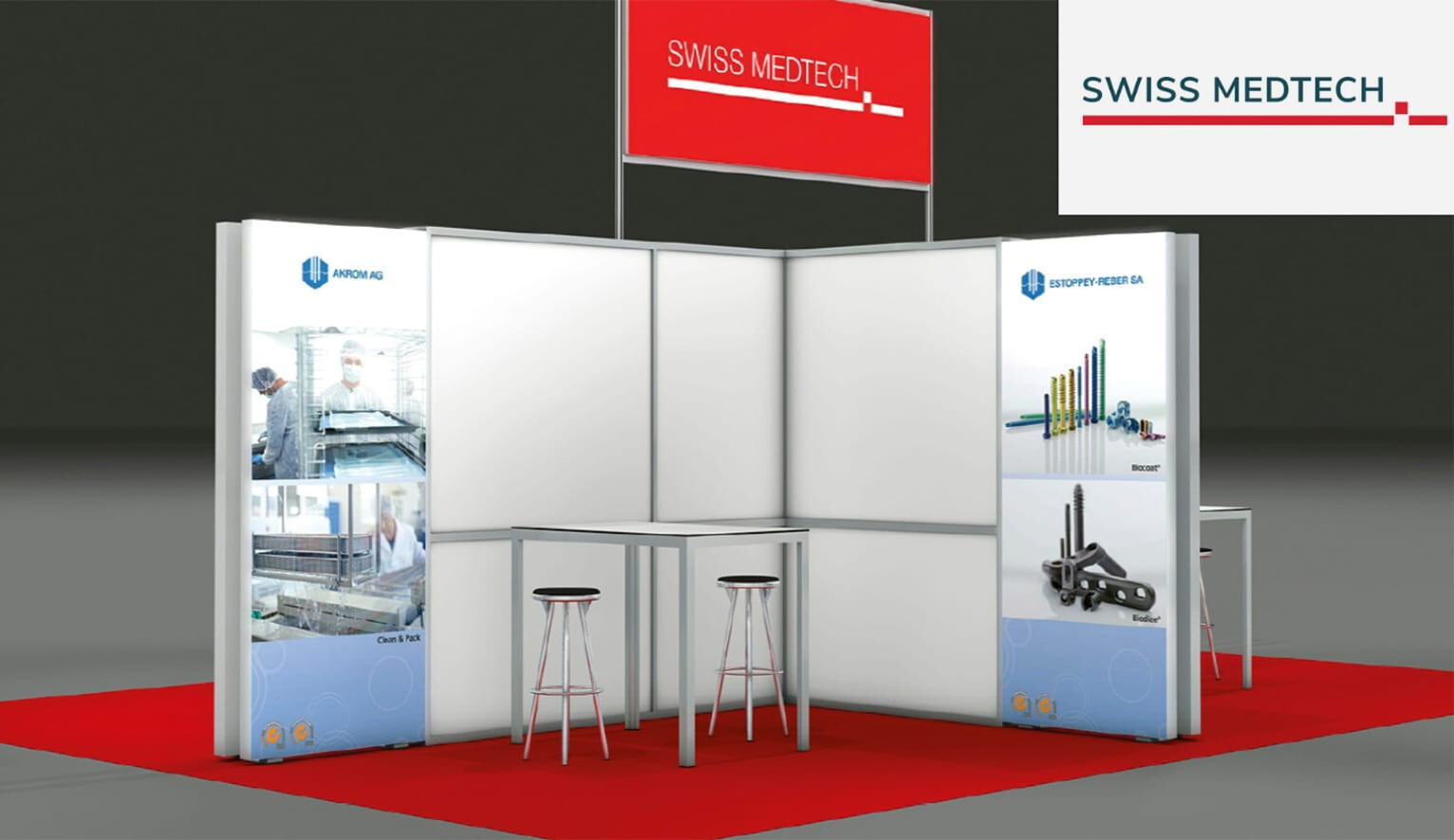 Swiss Medtech
sold out

Would you like an individual offer, or do you have any questions about the prices?
Then contact us! We'll be glad to advise you.

All listed prices are exclusive VAT.